I spent 52 days with my backpack in East Africa and it was an amazing journey! Snorkeling in a National Park, using strange vehicles to get from one place to another, discussing politics with locals on the beach and learning about the tech scene in coworking spaces. I coloured postcards with a bunch of rasta men and learned how guides find lions on a Safari… Tanzania and Kenya offer great places for people who are looking for new experiences!
It was not very easy for me to choose,
but here are my TOP 10 places in East Africa:
Nafasi Art Space
Dar El Salam, Tanzania [Deutscher Artikel]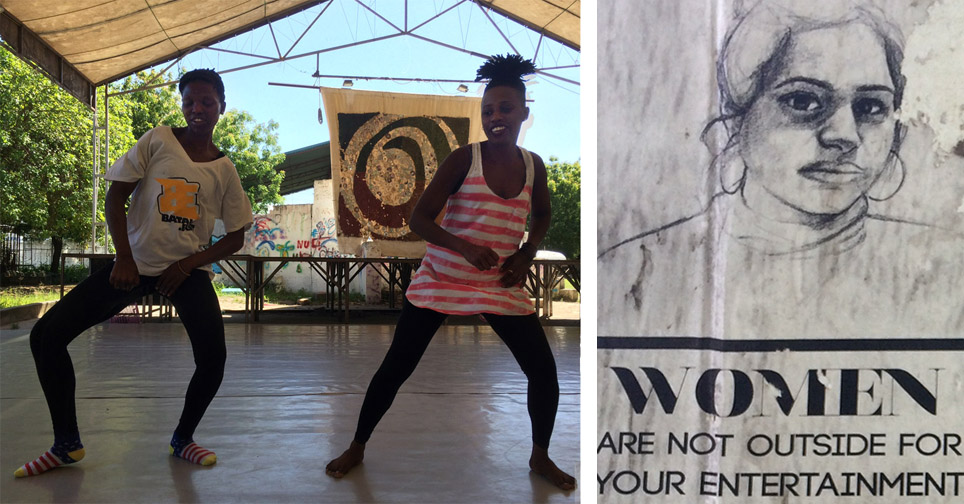 I never would have guessed that Dar el Salam – the city without postcards, because there is nothing to picture there – has such an amazing art space with dancers, painters, weavers etc.
A Village near Soni
Usambara Mountains, Tanzania [Deutscher Artikel]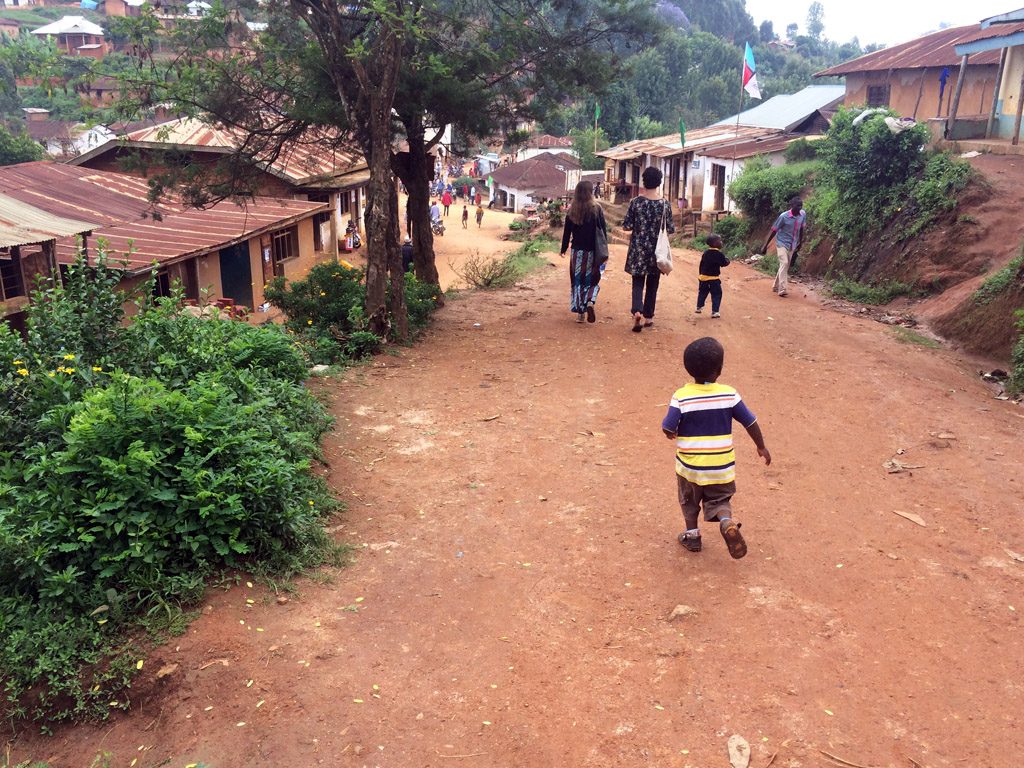 Invited by a very nice volunteer I spent two days in a remote village, helped cooking over the open fire and learned a lot about rural Tanzania. The communication was quite difficult, but my host family was so kind, that this barrier was removed very quickly.
Markets
Mombasa, Kenya [Deutscher Artikel]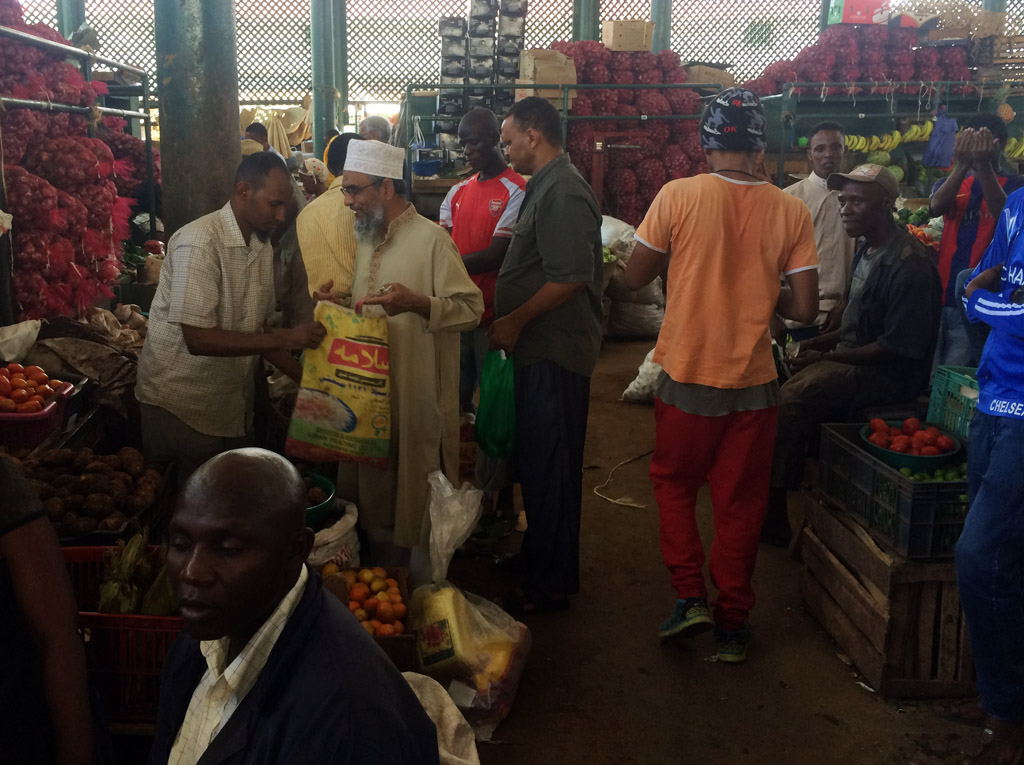 I visited various markets in East Africa, but the market halls and narrow street markets in Mombasa were my favourites. The spice market, the fruit markets and of course all those fabrics and dresses…
Diani Beach and Backpackers Hostel
Indian Ocean coast, Kenya [Deutscher Artikel]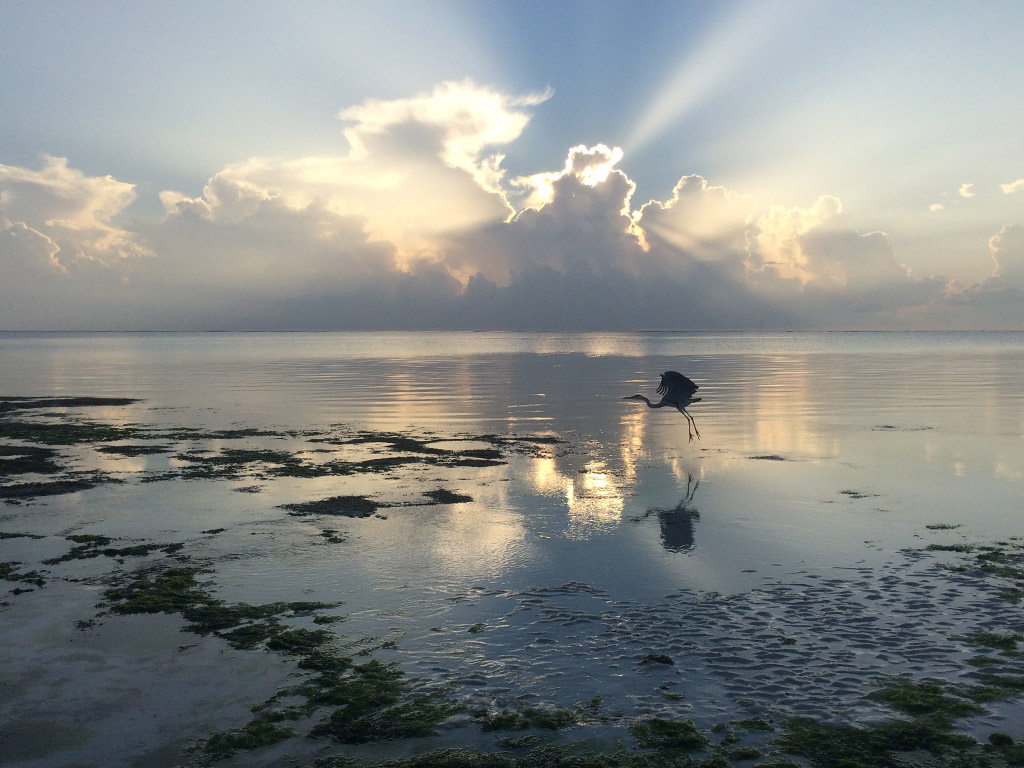 In the morning jogging at this extensive beach with white sand and then coming back to the most luxurious hostel I ever stayed in to order fancy breakfast… It was like paradise.
PAWA254
Nairobi, Kenya [Deutscher Artikel]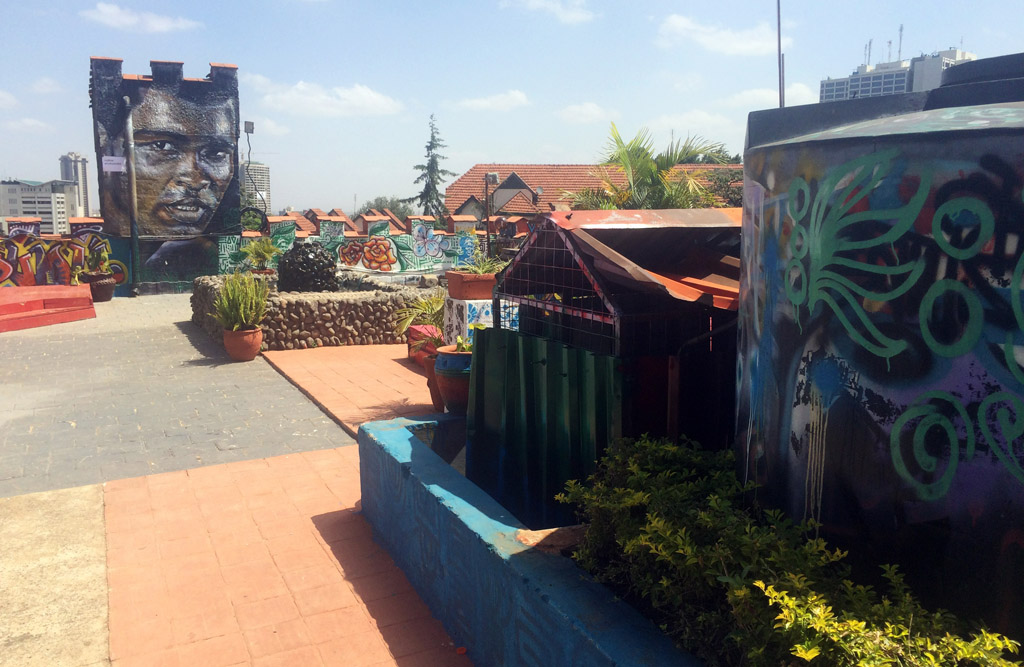 A cosy coworking space filled with activists and other creative minds. You can get free breakfast, and lunch is served on this great rooftop terrace – great place to learn about Kenyan politics, problems and development.
Kuona Trust
Nairobi, Kenya [Deutscher Artikel]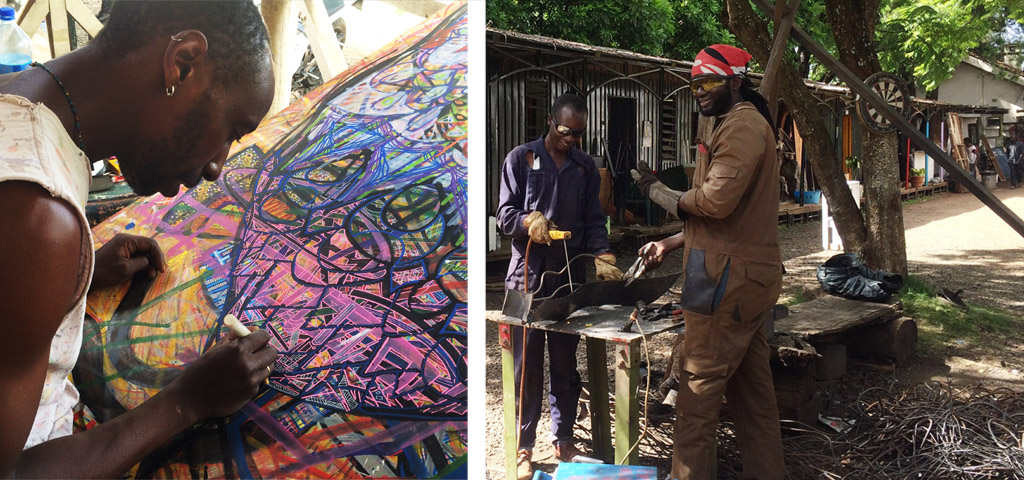 A center for visual art in Nairobi with over 20 open ateliers. It's a great place to get in contact with artists! I spend some time sitting side by side with a painter and talk about VR glasses while watching him drawing. At the same time, two other artists welded together metal parts in the yard.
Usambara Coffee Corner 
Lushoto, Tanzania [Deutscher Artikel]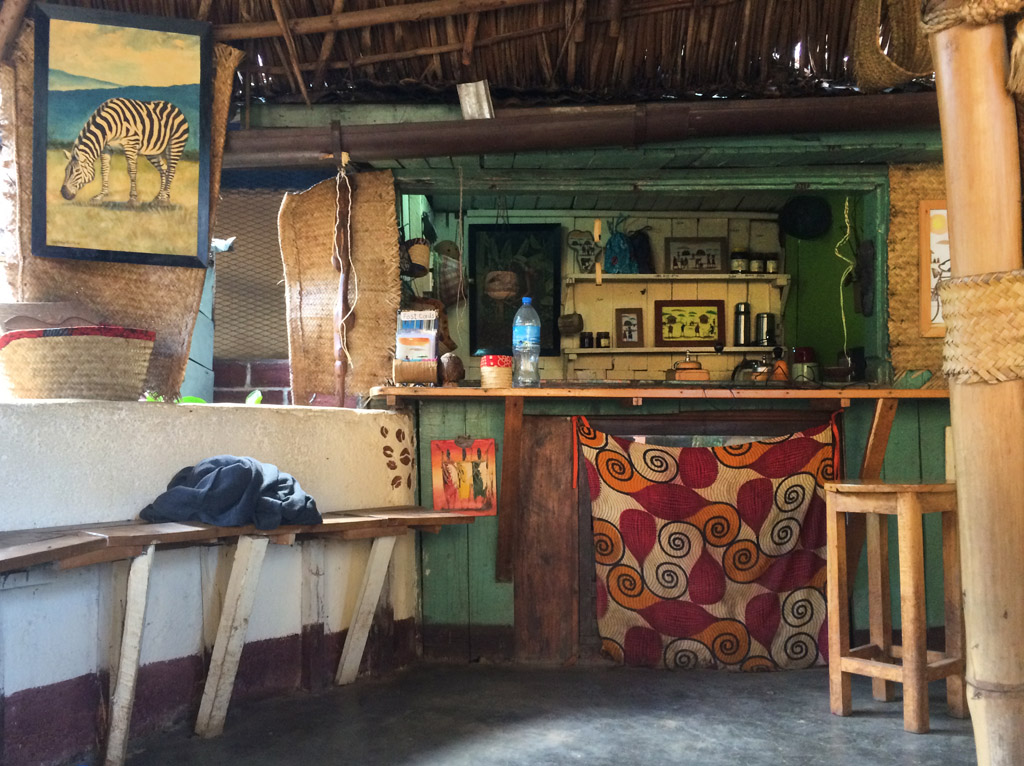 Touristic places don't have to be annoying and unnatural – in this coffee corner you can find relaxed and open-minded tour guides and souvenir manufacturers, who are happy to have a really good coffee with you over a chat about the world – or you can just draw some postcards. Nobody tried to sell me stuff – so I had time to closely check the handcrafts and board several cool souvenirs.
Places you can see Kilimanjaro from
Moschi, Tanzania [Deutscher Artikel zum Baobab]
I took so many pictures with the Kilimanjaro in the background. Moshi and its surroundings offer many opportunities for that, as soon as Kili stops hiding between clouds, just for a moment.
Selous Game Reserve
South of Tanzania [Deutscher Artikel]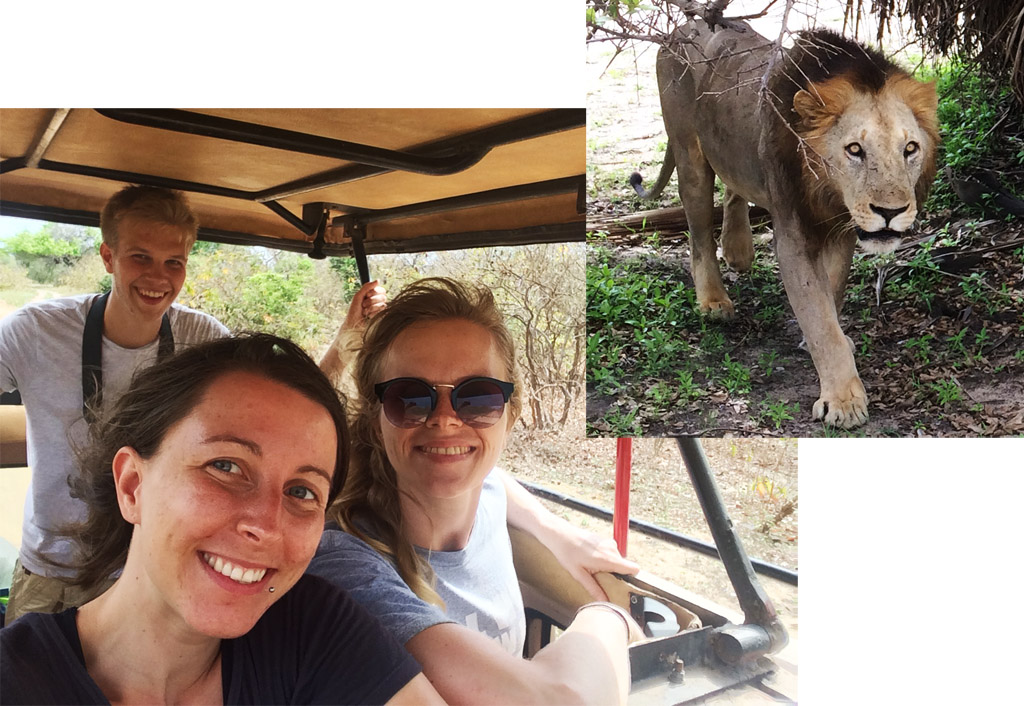 Lions within 2 meters distance, lots of relaxed giraffes and elephants in the valley, but the best thing though, was our car! We were able to actually stand in the this vehicle, which made driving over the all those ruff road into an adventure like in childhood days.
Stone Town
Zanzibar, Tanzania

I thought my journey in Africa should start with a place that is more touristic and beginner friendly. Turns out, Zanzibar was a very good decision!
But of course, the most amazing part of Kenya and Tanzania are the people you meet. Thanks to all of you who have shared (in part) this journey with me and helped to create this very special experience!